- Unit 1 -
1.1 Meeting someone you know well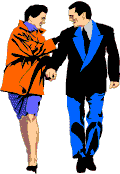 KEY PHRASES
How are you?
Fine, thanks.
I'm very well, thank you

1.2 Meeting someone for the first time
Martin Jones has an appointment with Mr Silta, he arrives at reception.

(Mika Silta comes in.)

KEY PHRASES - MEETING PEOPLE FOR THE FIRST TIME


Can I help you?
I have an appointment with Mr Silta.
How do you do?
Welcome to Finntour.
1.3 Introducing people to each other
Mika Silta introduces Martin to his colleague.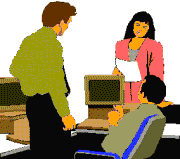 KEY PHRASES - INTRODUCTIONS


Come with me.
I'll show you round.
This is my colleague
Pleased to meet you.
1.4 Exercise
1.5 Pronunciation practice
Listen to these phrases and repeat them
| | |
| --- | --- |
| How are you? | |
| Fine thanks, and you? | |
| I'm very well, thank you. | |
| I have an appointment with Mr Silta at ten. | |
| Can I help you? | |
| How do you do? | |
| I'll show you round. | |
| Pekka, this is my colleague, Leena. | |
| Pleased to meet you. | |
| Pleased to meet you, too. | |
1.6 KEY GRAMMAR POINT - be - olla
1.7 Exercise
1.8 Exercise
1.10 KEY GRAMMAR POINT - There is / there are
1.11 Exercise
1.12 Talking about... Talking about a town
In this dialogue, Mark is talking about the town of Abingdon, England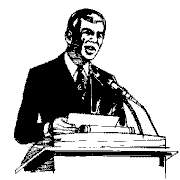 1.13 Pronunciation practice
1.14 Exercise
1.15 Exercise
1.16 KEY GRAMMAR POINT - Has/have - have got
1.17 Exercise
1.18 Exercise
1.19 Exercise
1.20 Listening comprehension exercise
1.21 Reading for pleasure - The richest man in the world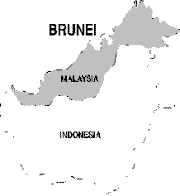 Brunei is one of the smallest countries in the world. This small country is on the north coast of the island of Borneo in the South China Sea. Originally it was part of the British Empire, but today it is an independent country, but it is still a member of the British Commonwealth.
Borneo gets its money from oil and natural gas. Japan is the main buyer of Brunei's oil and gas, but it is also sold to other countries. Brunei's income from oil is about 10 billion Finnmarks every year. The population of Brunei is very small, about 230,000, but not all of these are Brunei citizens. There are many people from Pakistan, India, the Philippines and other poor countries. They come to Brunei to work in the oil industry, to clean the streets, to work in the forests and to work as servants in the houses of the rich Brunei citizens.
The leader of this country is the Sultan of Brunei. The Sultan is so rich that he can buy anything he wants. The Sultan's total wealth is about 100 billion Finnmarks. He owns hotels all round the world including the Beverly Hills in Los Angeles, the Hyatt in Singapore and the Dorchester in London. He has a huge collection of cars including Ferraris, Rolls Royces and Cadillacs.
A few years ago he built a new palace in Brunei. It is the biggest palace in the world. It has 1788 rooms and 257 bathrooms. It also has 6 large swimming pools. There are nearly 60,000 light bulbs in the Palace and the gardens and one servant is employed full time to change light bulbs - over 200 every day. The palace cost nearly 2 billion Finnmarks.
When the Sultan was 19 years old he married his 16 year-old cousin, Princess Saleha. In 1980 he married again, this time to an air hostess, Mariam Bell. Mariam is half Bruneian, a quarter English and a quarter Japanese. Today the Sultan has two wives and two families. They all live together in the new Palace.
VOCABULARY