- Unit 2 -
2.1 Profile of Leigh Plester - Wildlife film maker
Leigh Plester is an Englishman who lives in Finland. He makes wildlife and nature documentaries for Finnish television. He speaks Finnish fluently and he works as a translator for many Finnish companies.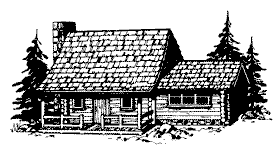 HOME
I live in a log house in Ylä-Muuratjärvi. That's in central Finland. The nearest big town is Jyväskylä. The house is about 8 years old and it's in a very quiet part of the village. It's got a very big garden, about 10000 square metres - part of it is wild and part of it is for vegetables.
FAMILY
I'm married and my wife's called Raija - she's Finnish. She teaches people how to use computers. We've got two children, both girls. Our oldest daughter Samira, is 9 years old. She goes to the local school. Our youngest daughter is 3 years old and we adopted her when she was one year old. She comes from Sri Lanka and her name is Nilminni.
A TYPICAL DAY AT HOME
I get up at 7.00 and make myself a cup of coffee. Raija and the children get up at about 7.30 and we eat breakfast together. After breakfast Raija drives to work in Jyväskylä, Samira walks to school and I take Nilminni to her day-care place. Then I usually switch on my computer and work for two or three hours. I usually work with the computer for 2 or 3 hours a day - either translating or writing film scripts or articles for newspapers and magazines. I then go out into the forest, or sometimes to the lakeshore, and I occasionally work in my greenhouse.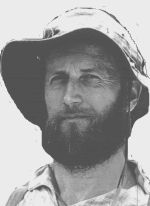 DISLIKES
I don't like big cities - I hate crowds. I'm not interested in politics. I never watch political programmes on TV.
A TYPICAL DAY MAKING FILM
I usually spend about 100 days a year on location, about 40 days filming Finnish nature and about 60 days every year outside of Finland in such places as Borneo, Germany, Sri Lanka, Malaysia, Trinidad and so on.

LIKES
I love my work because I like being outside and I like travelling to foreign countries. I also like cooking - I often cook oriental food at home. I like reading books about nature and I also like watching good films. I'm interested in eastern philosophy. I like sauna. I usually have a sauna two or three times a week.
PROJECTS
At the moment I'm working on three films - one is about salmon in Lapland, one is about the birdlife in Singapore, and the third one is about the English countryside. I usually complete two or three nature documentaries each year.
KEY PHRASES - TALKING ABOUT YOURSELF


I like ..................
I love .................
I'm interested in ...............
I'm not interested in ..........
I hate ........................

2.2 Comprehension questions
2.3.A Exercise
2.3.B Exercise
2.4 Exercise
2.5 KEY GRAMMAR POINT - PRESENT SIMPLE
2.6.A Exercise
2.6.B Exercise
2.6.C Exercise
2.6.D Exercise - Listening Comprehension - Nick Jones
2.7 KEY GRAMMAR POINT - ADVERBS OF FREQUENCY
2.8 Dialogue - A market research questionnaire
Nossi Parker works for a market research company - she asks questions about how people spend their free time.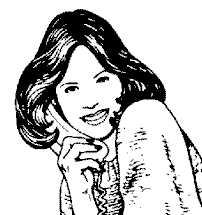 Phone ringing
Fred:

Hello.

Nossi:

Excuse me, is that Mr Fred Smith?

Fred:

Yes.

Nossi:

My name is Nossi Parker, I work for Acme Research - I'm asking people questions about their free time. Could I ask you some questions?

Fred:

Yes of course.

Nossi:

What time do you usually finish work?

Fred:

I always finish work at exactly 5.30 pm.

Nossi:

When do you usually arrive home?

Fred:

Well, I sometimes arrive home at 5.40, and I sometimes arrive home at 10.30.

Nossi:

Why do you sometimes arrive home so late.

Fred:

I sometimes go to the pub after work.

Nossi:

How often do you go to the pub after work?

Fred:

Very often - four or five times a week.

Nossi:

I see. What about weekends? What do you usually do on Saturday?

Fred:

I usually get up at 9.00. I make a cup of tea for me and my wife. Then I go shopping and at 11 o' clock I usually go to the pub.

Nossi:

What time do you come home?

Fred:

I usually leave the pub at 3 o'clock in the afternoon, because that's when the pub closes. I go home and watch TV and then at 5.30 I go to the pub and I usually stay there until the pub closes at 11 o'clock.

Nossi:

You spend a lot of time in the pub - what do you do there?

Fred:

Nossi:

Does your wife know that you spend so much time in the pub talking to the barmaid?

Fred:

Of course she knows. My wife IS the barmaid.

Nossi:

Oh!
2.9 Exercise
2.10 Exercise
2.11 KEY FUNCTION - NUMBERS
2.12 Exercise
2.13 Speaking exercise
Say these numbers: 17, 32, 33, 98, 67, 59, 35, 12, 89, 46
Say these numbers: 109, 689, 597, 355, 932, 606, 278, 298, 172, 848
Say these numbers: 1897, 34896, 2086, 2876, 56389, 176904
2.14 KEY GRAMMAR - THE PRESENT CONTINUOUS TENSE
2.15 Exercise
2.16 Exercise
2.17 Exercise - Listening Comprehension - A phone call
2.18 Reading for pleasure - Britain's northernmost Islands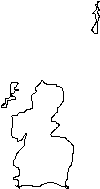 The Shetland Isles
The Shetland Isles are very special. Many people say that Shetland is the most beautiful place in Britain. This group of over 100 islands with about 220,000 inhabitants is the most northerly part of Britain, in fact it lies on the same latitude as Hämeenlinna. The islands are situated in the North Sea, about halfway between Norway and Scotland. You can travel there by boat from Aberdeen in Scotland or from Bergen in Norway. Lerwick, the capital, is 300 kilometres from Aberdeen and the same distance from Norway and the journey takes about 12 hours.
Although Shetland is so far north, the climate is quite mild because of the Gulf Stream which flows around it. Snow is very rare in these islands, but they occasionally get frost.
Shetland is famous for its seabirds, it is home for millions of seabirds, and in summer the numbers increase dramatically. Every year thousands of bird watchers from all over the world visit these islands.
The Vikings came to Shetland to live over 1000 years ago. These Vikings were farmers who left their lands in west Norway. They came in their Viking longboats and they brought their cows, sheep, horses and chickens with them. The Vikings soon discovered that the waters around Shetland were full of fish, they used the fish for food and also they used fish oil in their lamps. Today, the Shetlands are a very important part of Britain's fishing industry. Over 75% of Britain's fish come from Scottish waters.
Shetland is also well-known for the Shetland ponies. These ponies are very small and very strong. For many years ponies were bred on Shetland and exported to England where they worked underground in the coal mines, pulling the wagons of coal. Today you can see Shetland ponies all over the island.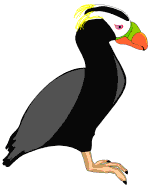 The main type of agriculture on the Shetlands is sheep farming. There are over 360,000 sheep on these islands and wool from these sheep is used to make the beautiful pullovers and other knitwear that come from these islands. Many of the pullovers are made by hand, but there are several factories on the island which produce machine-knitted clothing.
In the late 1970's a new industry arrived in Shetland - the oil industry. The large oilfields in the north sea provided a lot of work and a lot of money for Shetland. It also brought tragedy. In 1992, an oil tanker carrying 83,000 tons of oil ran aground on the rocks one stormy night. Thousands of birds were killed by the oil.
Shetland is developing the tourist industry and there are many hotels and guest houses on the islands. It is easy and cheap to rent a car and there is a good ferry service between the different islands.
2.19 Exercise - words from the Shetland text